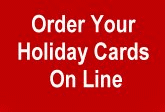 To view some pages.
Welcome

Print Express is a family-owned and-operated print shop, located in Albuquerque, New Mexico. We believe that customer service is the most important goal in business. When you're happy, we're happy.

Print Express opened in June of 1999. Our staff has over 35 years of combined experience in the printing and coping business.

Print Express can help you with all your print and copy needs. We can offer professional and competitive products including: full color business card to 1or 2 color raised and flat print, envelopes, letterhead, brochures, newsletters, labels, bumper stickers, rubber stamps, manuals and even yearbooks!

In 2006, we add direct mail services make print express your some stop shop.

Whatever your office need may be, Print Express is ready to help you.


Some pages may be unavailable, as we are constantly upgrading our site. Please check back or email us if you are having any problems.
&copy Print Express 2002-2007All rights reserved
Print Express offers business cards in full color and raised or flat ink . Business stationery including letterhead, envelopes and business forms. Rubbers stamps , Labels, bumper sticker, post it note and more. Easy clickprint online ordering.